Ecotest covid 19 antigen test kit
5 pc. · ₪19.8  / 1 pc.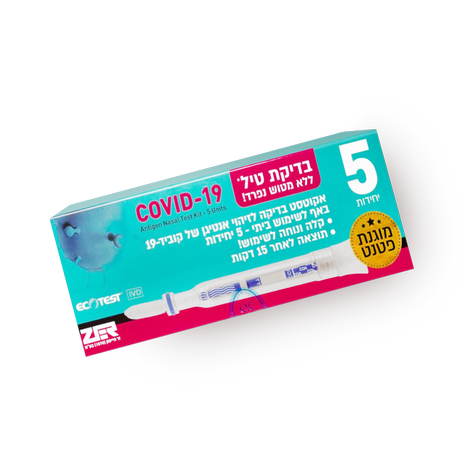 ₪69.30 instead of standard ₪99
Brand, manufacturer

אקוטסט

Country

Israel

Description

The advantage of the test, the easiest in the world to perform, you just put it in your nose, stand in the designated position and get an answer. And of course also diagnoses 13 variants, no product on the market reaches this level. Suitable for omicron.

Disclaimer

The certain data appears on the product, do not rely on the details that appear in the app, there may be errors or inconsistencies, read what appears on the product packaging before use.<br/> The photos and dates that appear here are for illustration only and should not be relied upon.