Ask Q - FriendZone friends kit
1 pc. · ₪159  / 1 pc.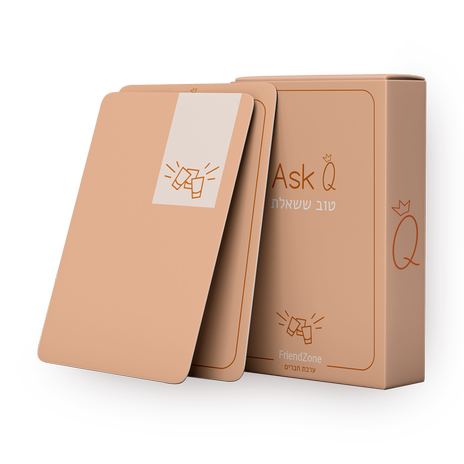 ₪111.30 instead of standard ₪159
Brand, manufacturer

Ask Q

Country

Israel

Description

The FriendZone Kit for Friends contains 100 original cards: 70 question cards in hebrew 30 mission cards And one sanction card (do not panic, only those that are fun to do) And ... there are a few more surprises inside🎉 But you will probably have to play it to find out So tell us who your friends are and we'll say that's the kit that you need. P.S. If you're the one that ordering - Reserve the whole night, or be ready to kick out your guests:) * Designed for ages 18 and up The cards are in Hebrew only

Disclaimer

The certain data appears on the product, do not rely on the details that appear in the app, there may be errors or inconsistencies, read what appears on the product packaging before use.<br/> The photos and dates that appear here are for illustration only and should not be relied upon.