Polenta and Parmesan Ravioli
600 g · ₪10.67  / 100 g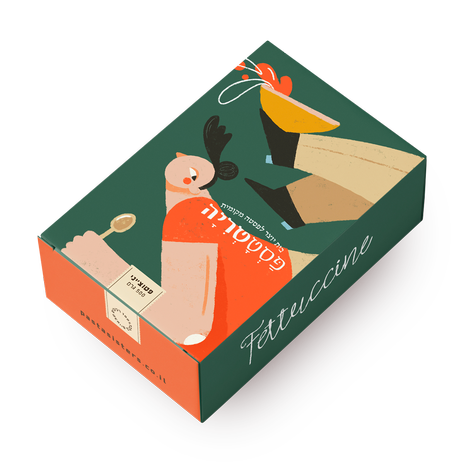 ₪44.80 instead of standard ₪64
Per 100g
---
kcal - 196

protein - 7.7

fat - 4.8

carbohydrate - 29.3
Brand, manufacturer

פסטה טריה

Country

Israel

Description

Pastatriya is a premium brand that opens a door to the world of fresh pasta. The Jerusalem factory produces a wide and rich variety of stuffed and colorful pastas every day, using only high-quality, meticulous and genuine ingredients and a combination of local flavors. Pastatriya is a female-owned enterprise which employs underprivileged populations. All products come in biodegradable and reusable packaging

Ingredients

Durum flour (contains gluten), milk, corn flour, parmesan, butter, eggs, salt, spices.

Disclaimer

The certain data appears on the product, do not rely on the details that appear in the app, there may be errors or inconsistencies, read what appears on the product packaging before use.<br/> The photos and dates that appear here are for illustration only and should not be relied upon.