Ask Q - PlayHouse family kit
1 pc. · ₪159  / 1 pc.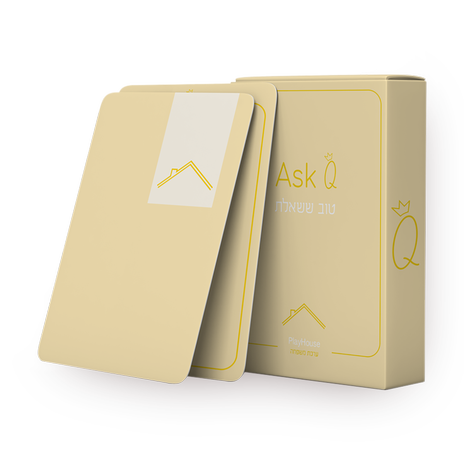 ₪111.30 instead of standard ₪159
Brand, manufacturer

Ask Q

Country

Israel

Description

PlayHouse kit for families of all colors and compositions ❤️ It contains 100 original cards: 70 question cards in hebrew 30 original, thought-provoking and closeness mission cards! This is your chance to open up, listen, and also play, laugh until your stomach hurts, bring up memories and recycle jokes. You have nothing to worry about - we took out the embarrassing questions in advance :) The cards are in Hebrew only

Disclaimer

The certain data appears on the product, do not rely on the details that appear in the app, there may be errors or inconsistencies, read what appears on the product packaging before use.<br/> The photos and dates that appear here are for illustration only and should not be relied upon.