Pasta with tuna and corn
A spin on your favorite fish pasta that won't break your budget. Canned tuna and corn are inexpensive and don't take a long time to cook. The longest part of this recipe is cooking the pasta
---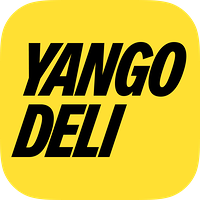 Yango Deli recipes
We collect interesting recipes from all over the world, and then we check with the chefs and try it ourselves
Ingredients for 4 portions
Macaroni or shell pasta

300 gr

Canned corn

200 gr

Cream cheese

200 gr

Canned tuna

200 gr

Cherry tomatoes

200 gr

Pepper

1 by taste

Salt

1 by taste
Also requires frying pan, pot, strainer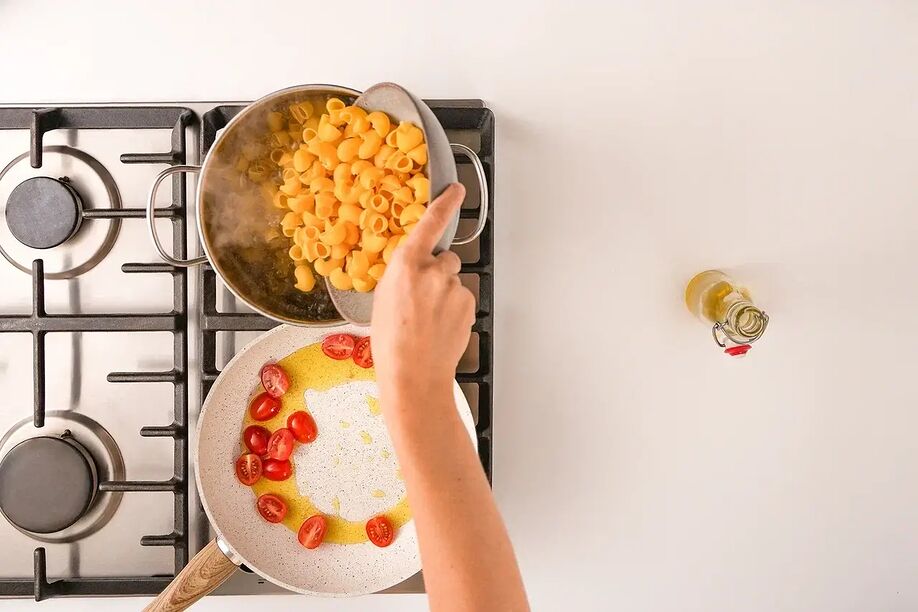 Step 1 out of 6
Macaroni or shell pasta — 300 gr, cherry tomatoes — 200 gr
Fill a pot with cold water, add salt, and bring to a boil. Add the pasta. Cook the pasta until al dente — usually 2-3 minutes less than what's indicated on the package. Put the cherry tomatoes in a pan and fry them in a small amount of olive oil.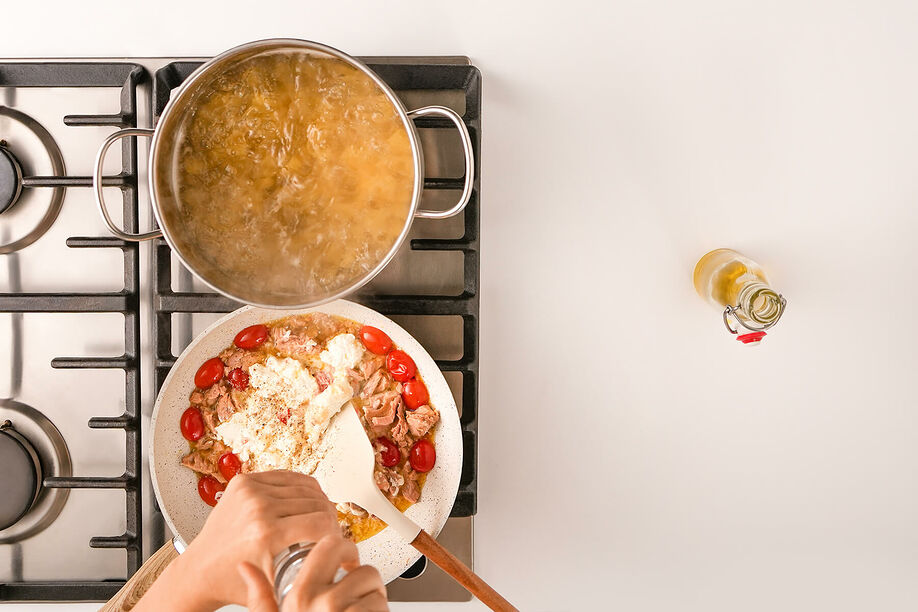 Step 2 out of 6
Cream cheese — 200 gr, canned tuna — 200 gr, salt — 1 piece
Add tuna and cream cheese to the pan, season with salt and fry a little more.
Step 3 out of 6
Canned corn — 200 gr
Add the corn to the pot with the pasta and boil for another 1-2 minutes. Keep aside half a cup of water from the pot with the pasta - we will need it later.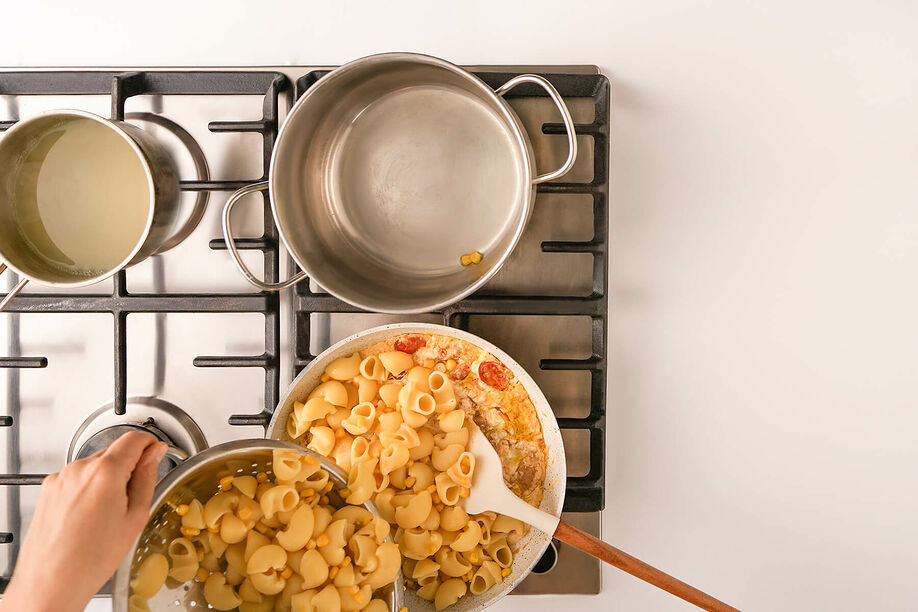 Step 4 out of 6
Drain the remaining water and take out the pasta and corn (use a colander). Transfer to the pan with tuna and cherry tomatoes.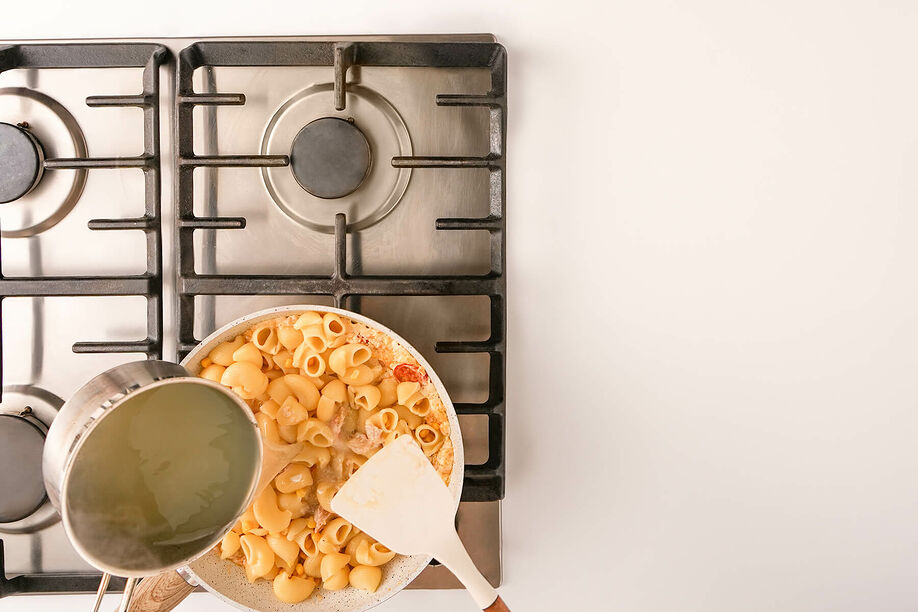 Step 5 out of 6
Warm up the pan for 2-3 minutes. If the sauce is too thick, add some water from the pasta.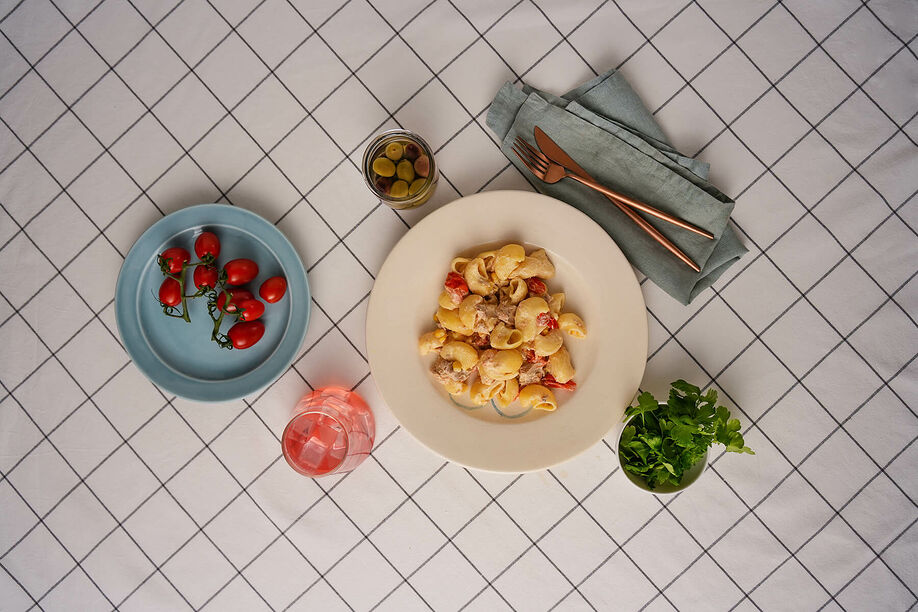 Step 6 out of 6
Pepper — 1 piece
You can season with black pepper or chili. Can be served hot or cold with a salad on the side.