Creamy Tomato Soup
A three-ingredient tomato soup (not including spices) with minimal effort in the kitchen and no time-consuming vegetable or chicken broth! One of the simplest soup recipes around.
---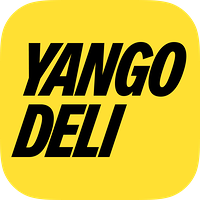 Yango Deli recipes
We collect interesting recipes from all over the world, and then we check with the chefs and try it ourselves
Ingredients for 4 portions
Tomatoes

300 gr

White onion

1 piece

Vegetable oil

20 gr

Salt

1 by taste

Pepper

1 by taste
Also requires blender, pot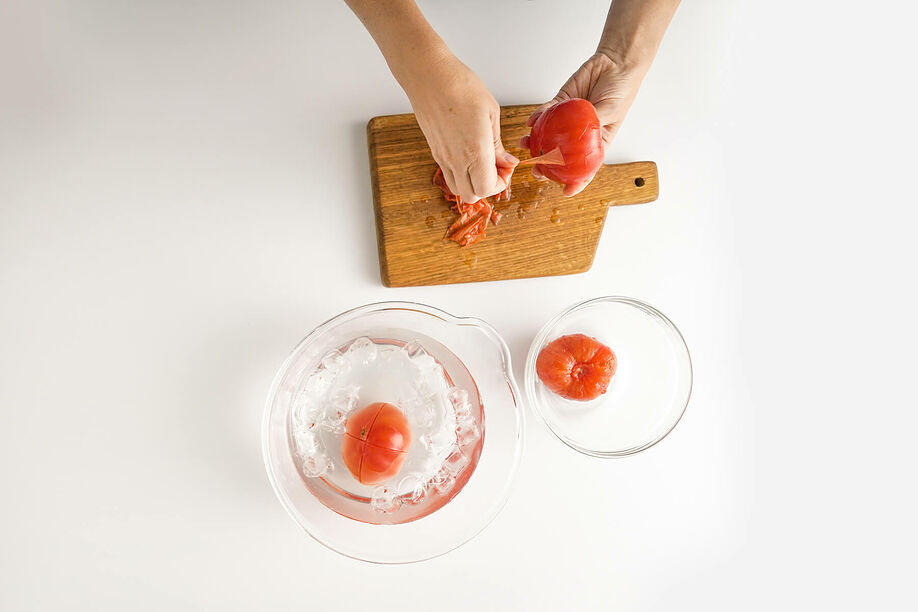 Step 1 out of 8
Tomatoes — 300 gr
First peel the tomatoes. Start by cutting an "X" at the bottom, rinsing, and putting them in a bowl with boiling water for 5 minutes. Then put them in a bowl of cold water. Now the skin should peel right off. Cut out the cores and chop the tomatoes into small cubes.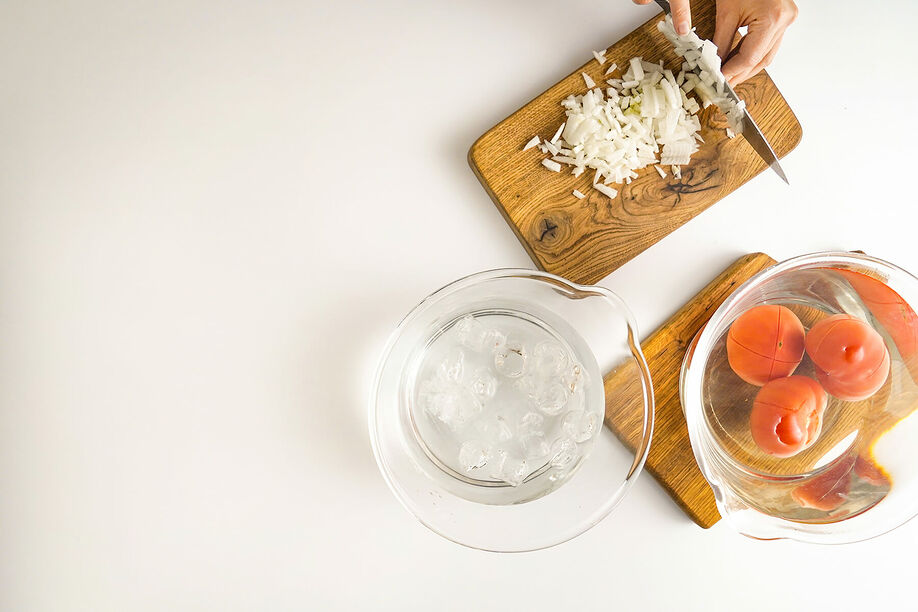 Step 2 out of 8
White onion — 1 piece
Peel and dice the onion.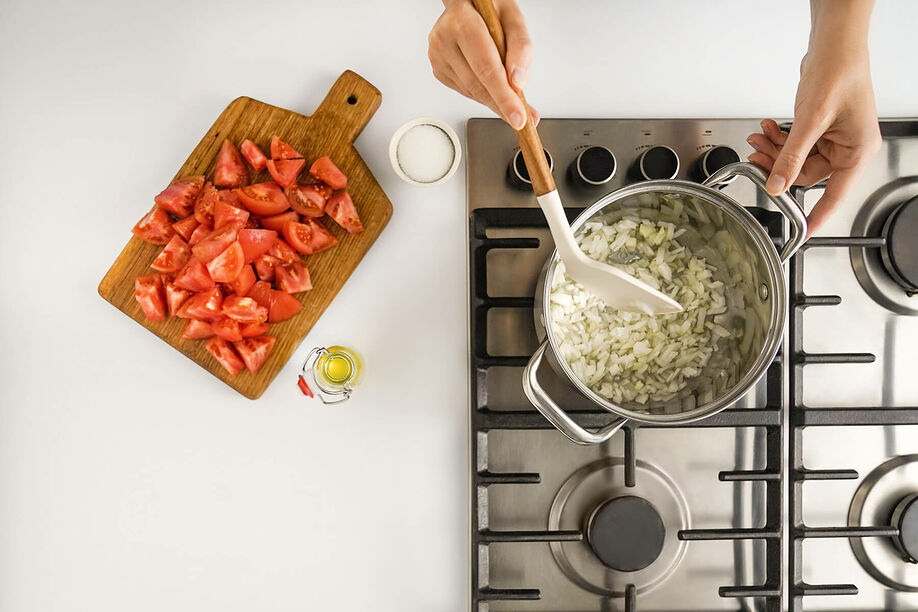 Step 3 out of 8
Vegetable oil — 20 gr
Heat the oil in a saucepan and sauté the onion on low heat until golden brown, stirring from time to time for about 5-7 minutes.
Step 4 out of 8
Add the tomatoes to the pan to let them warm up and start to simmer.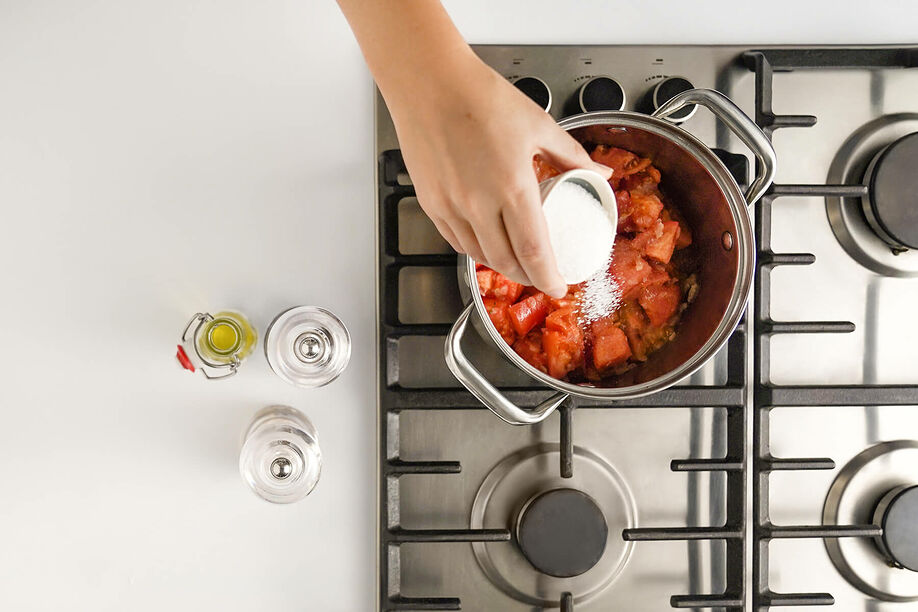 Step 5 out of 8
Salt — 1 by taste, pepper — 1 by taste
Add a little salt and pepper, and pour in hot water to cover the tomatoes. If needed, add a little sugar to help offset the sour taste.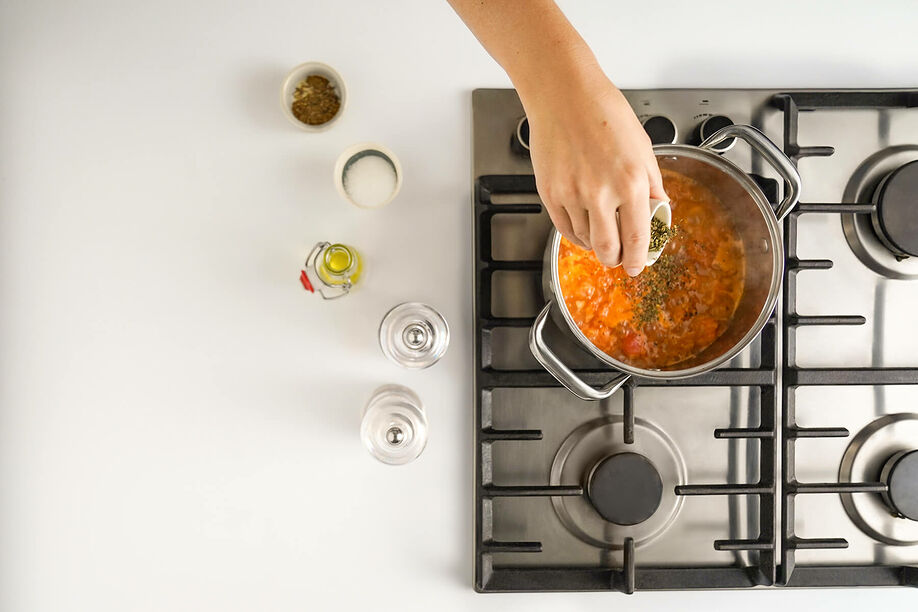 Step 6 out of 8
Turn down the heat to a minimum and let the soup simmer for 7-10 minutes. Then you can add your favorite spices.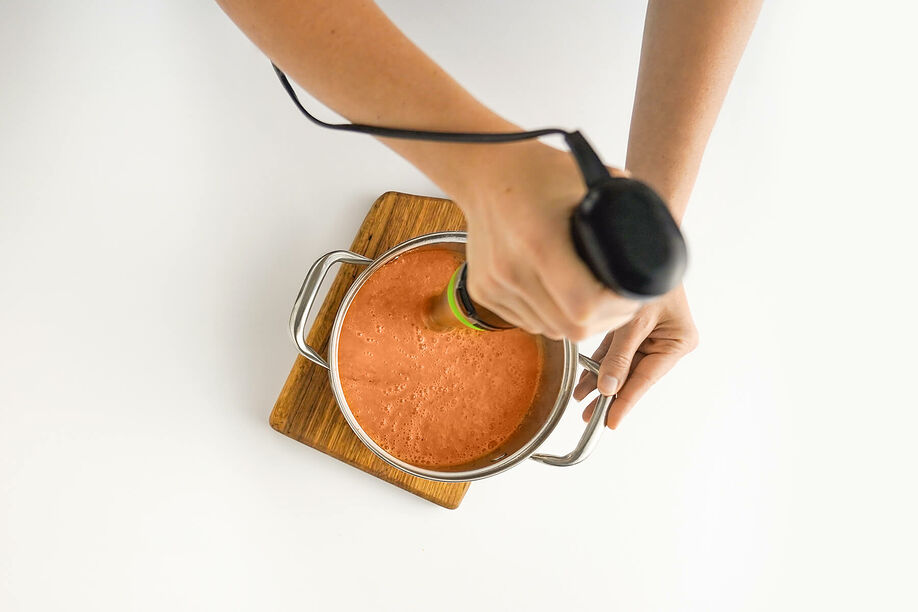 Step 7 out of 8
Blend the soup until smooth.
Step 8 out of 8
Before serving, try adding basil, grated Parmesan, croutons, or a spoonful of cream cheese.