Pumpkin Penne Pasta
A simple yet striking dish that's perfect during pumpkin season. The richness of the sauce can be adjusted during cooking by reducing or increasing the amount of Mascarpone and cream.
---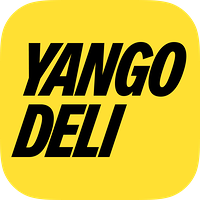 Yango Deli recipes
We collect interesting recipes from all over the world, and then we check with the chefs and try it ourselves
Ingredients for 4 portions
Penne Pasta

200 gr

Pumpkin

250 gr

Cream

1 piece

Mascarpone

1 tablespoon

Tomato paste

1 tablespoon

Red onion

1 piece

Rosemary

1 twig

Paprika

1 by taste

Salt

1 by taste

Pepper

1 by taste

Olive oil

2 teaspoons

Grated Parmesan

1 by taste
Also requires blender, frying pan, pot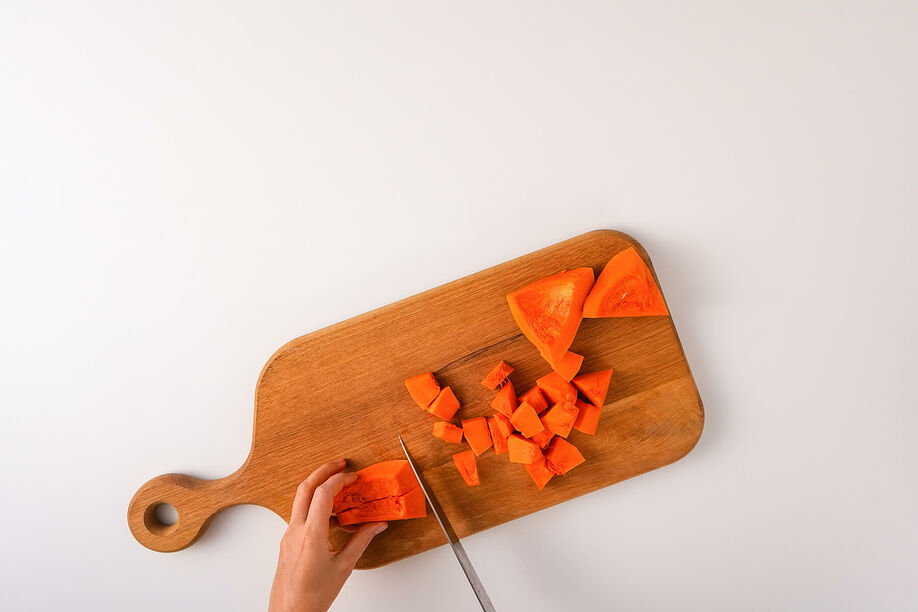 Step 1 out of 8
Pumpkin — 250 gr, red onion — 1 piece
Cut the pumpkin into small cubes, and the onion into thin strips.
Step 2 out of 8
Rosemary — 1 twig, salt — 1 by taste, olive oil — 2 teaspoons
Fill a pot with cold water and add a pinch of salt. Heat olive oil in a deep frying pan over medium heat and fry a sprig of rosemary for 2-3 minutes.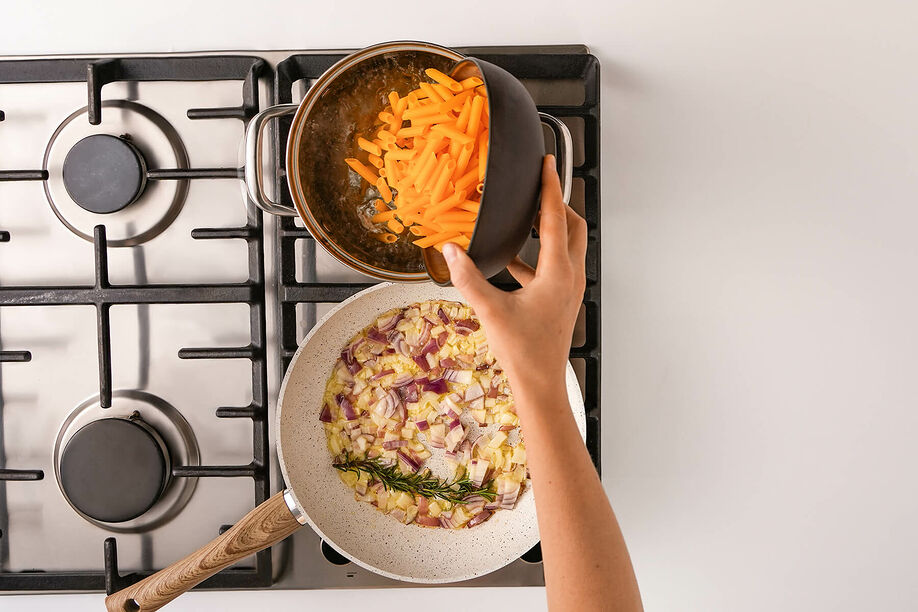 Step 3 out of 8
Penne pasta — 200 gr
Bring the water in a pot to a boil and add the pasta. Cook the pasta until al dente — usually 2-3 minutes less than what's indicated on the package. In addition, add the onion to the frying pan with the rosemary and fry until soft.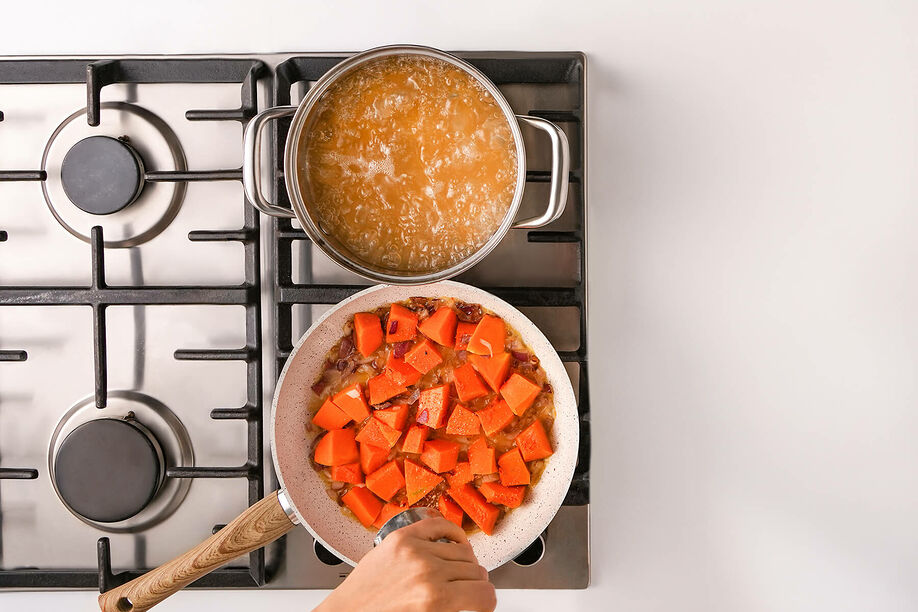 Step 4 out of 8
Salt — 1 by taste, pepper — 1 by taste
Add the pumpkin and a little hot water to the pan. Season with salt and pepper. Cover and cook for 15 minutes, stirring occasionally until the pumpkin is soft.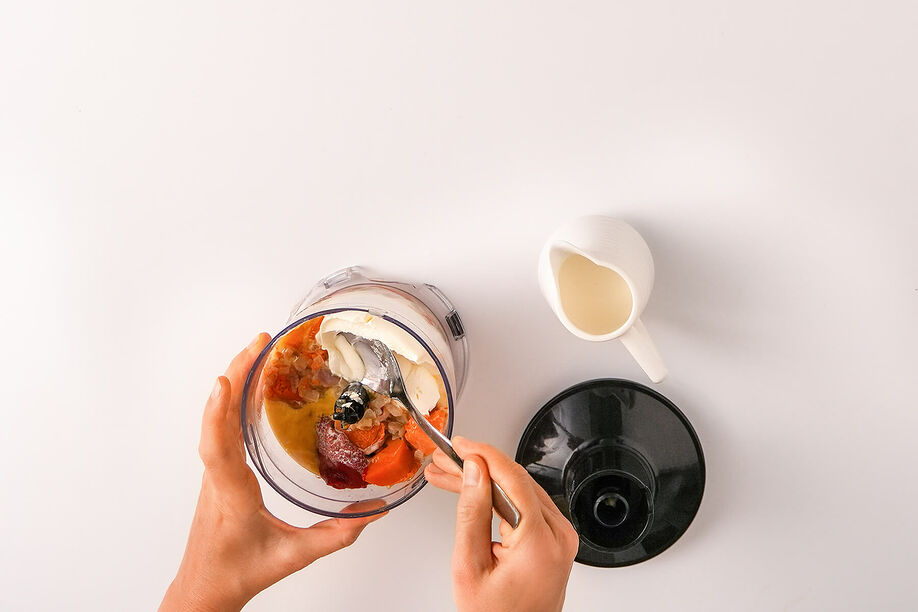 Step 5 out of 8
Cream — 1 piece, mascarpone — 1 tablespoon, tomato paste — 1 tablespoon
Now pour the pumpkin and onion into the blender, add the cream, tomato paste and Mascarpone, and blend until smooth.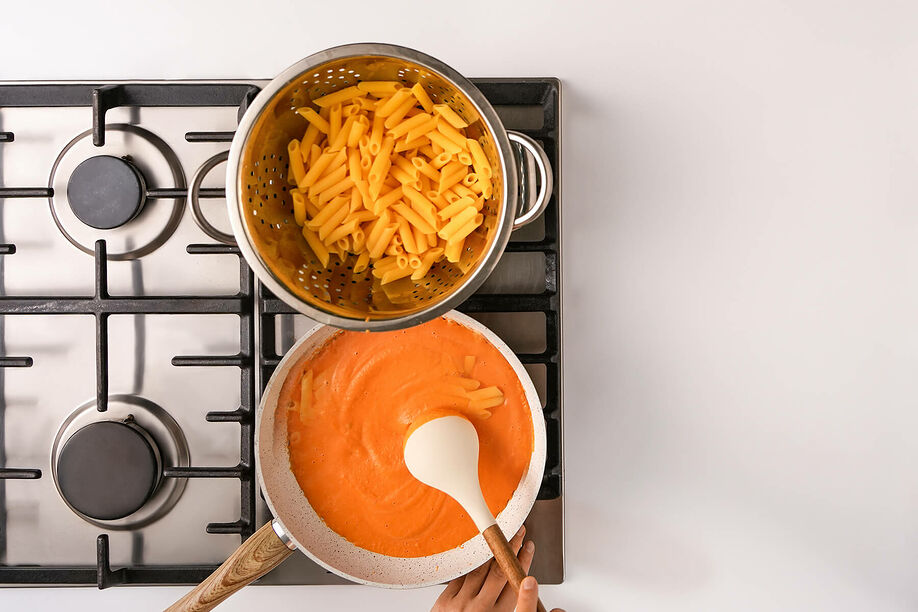 Step 6 out of 8
Pour the pumpkin sauce back into the frying pan and simmer for 5-7 minutes on low heat.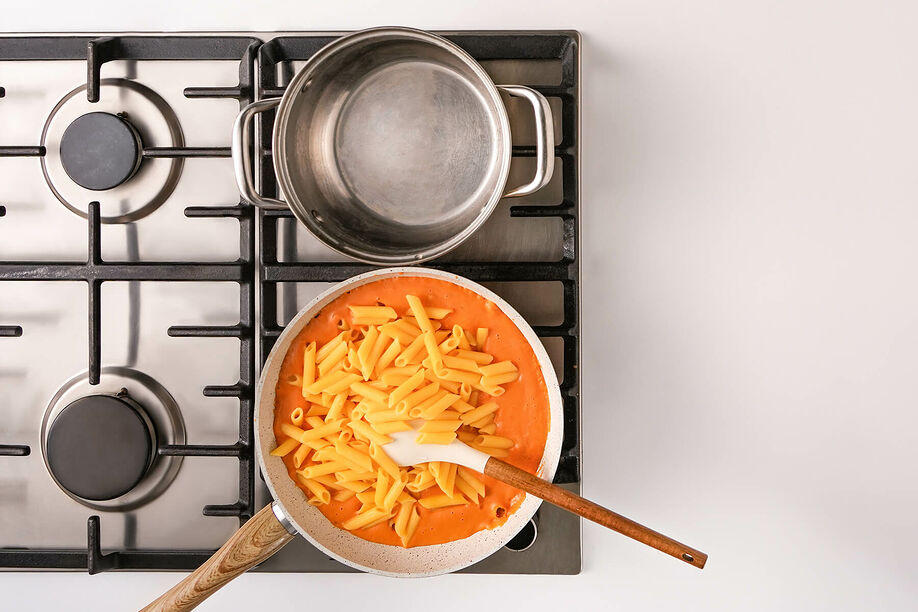 Step 7 out of 8
Add the cooked pasta to the sauce and stir well.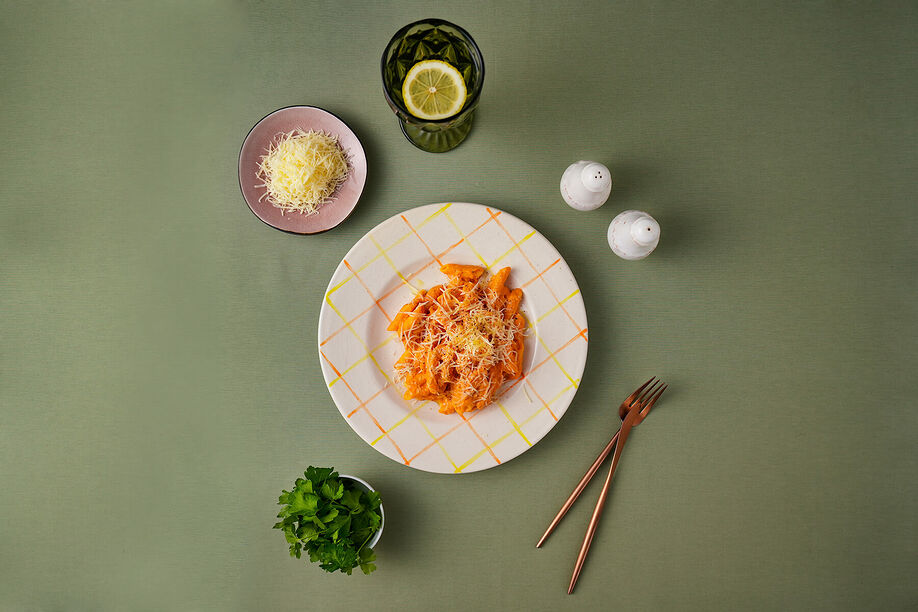 Step 8 out of 8
Grated parmesan — 1 by taste
Add the grated Parmesan before serving. Bon-Apetit!